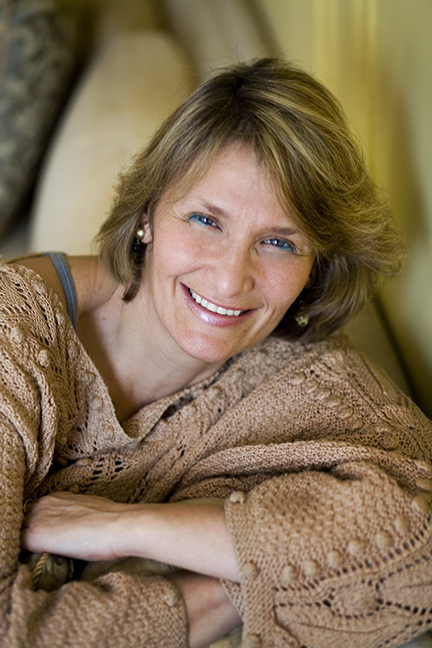 Ellen Bari
is the author and creator of award-winning multimedia, exhibits and programs for children and adults for clients including Sesame Workshop, PBS, Nickelodeon, US Holocaust Memorial Museum (USHMM), Harper-Collins and American Express. Ellen has published numerous leveled readers, non-fiction books and other creative curriculum materials for a host of educational publishers including Scott Foresman, Houghton Mifflin, Behrman House Inc. She is the co-founder of Momasphere, an organization that creates innovative programs and events for moms of all ages at all stages, in and out of the workplace. Ellen's "creative compass" navigates her life as a writer, educator, producer, globe trekker, event planner, and designer of one-of-a-kind ceramics and jewelry.
To find out more, visit www.ellenbari.com.
Author's Note
They Say Write What You Know
A lot of people ask where the story of Jumping Jenny came from. Well, I actually jumped 1,000 jumps on a pogo stick when I was a kid. I have to admit, though, I did it for no great cause other than the extreme joy of jumping. But since then, I have almost never met a child who didn't like to jump. And, I have also almost never met a child who wasn't passionate about something, even silly things like backhoes, backflips or backgammon (usually adult kids). But often kids (and adults) don't get a lot of encouragement to pursue their passions. So I wanted Jenny to really go for the thing she loved most, even if it was unpopular.
Initially the book was about a little girl who reclaimed her passion for jumping on a bully's dare, and ended up transforming her whole town. In an early version, pogo sticks replaced bicycles as the preferred mode of transportation and the town, re-named Jennyville, became the training grounds for Olympic jumpers. But a very wise editor suggested that it would be much nicer to have Jenny jump for something good, rather than being bullied into it. And that grew into the idea that Jenny's jumping could actually make a difference in the world.
At the time, my daughter's school was raising money for their sister school in Uganda, which is how the charity in the book came to be. They did all kinds of fundraisers, though Jenny's jumpathon, and the African fair, are entirely fictitious. But the sky's the limit. Real kids are doing incredible things every day to repair the world (tikkun olam). Maybe Jumping Jenny will inspire some other children to get up off the couch, follow their passion and make a difference in their world.
— E.B.
Some Favorite Quotes:
When I was a little boy, they called me a liar, but now that I am grown up, they call me a writer.
— Isaac Bashevis Singer
Every child is an artist. The problem is how to remain an artist once he grows up.
— Pablo Picasso
Outside a dog, a book is man's best friend. Inside a dog, it's too dark to read.
— Groucho Marx