What: StoryTime, Activity and Signing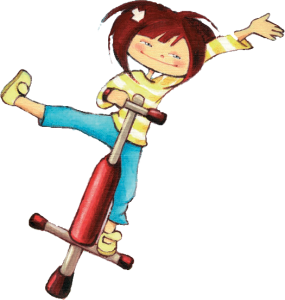 Why: To Meet Jumping Jenny
Where:
Greenlight Bookstore
688 Fulton Street
Brooklyn, New York 11217
(718) 246-0200
When: March 26 @ 11:00 AM
What You Can Win: Enter a drawing to win a brand new pogo stick and digital counter- matched to your size-compliments of American Pogo Stick Company.  AND, if you already have a pogo stick, and can prove it (a note from your mother) I will be giving away digital counters, also courtesy of the American Pogo Stick Company,  to a lucky fifteen guests.
How to Get There: Closest subway stops:
C at Lafayette, G at Fulton Street, or 2/3/4/5/B/D/M/Q/N/R at Atlantic/Pacific Terminal.